Product Information
Details
Post Clamp for 2⅜″ Round Posts
Attach your parking or traffic signs to any 2⅜″ post with our new SignGuardian™ Pole Clamp. This unique, patent pending, tamper resistant clamp is easy to install on any 2⅜″ post and will protect from tampering thanks to its innovative design.
Clamp slides easily onto a 2⅜″ pole.
Recessed nuts provide extra security for your sign.
One Way R Bolt attaches your sign directly to the clamp, hiding the nuts behind your sign!
Y4964 Tamper Resistant Round Post Sign Bracket
These brackets are specifically designed for 2⅜″ round posts and feature a unique bracket that prevents vandals from being able to access the nuts that tighten the "U-bolt" around the post.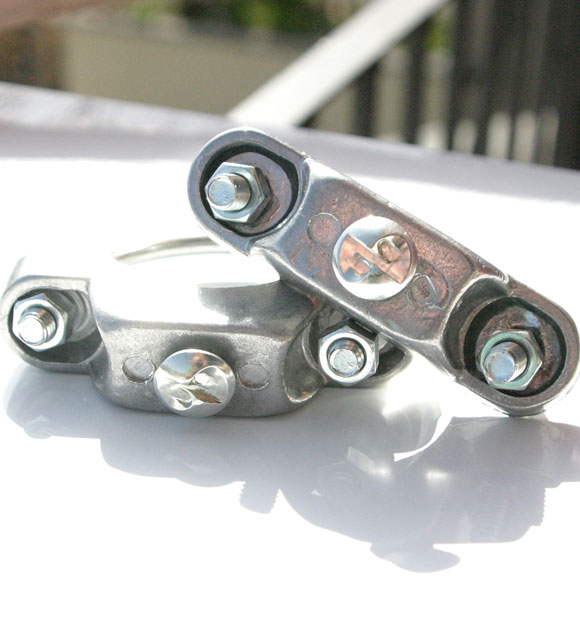 ---
Parking, Traffic and Property Signs Installation
Reviews