Product Information
Details
Ribbed aluminum plates help to prevent sign bending and distortion during installation of signs to posts. The added strength from the plates prevents damage from the over-tightening of mounting hardware. Ribbed aluminum plates are sold in packages of two, one set for each post-mounted sign.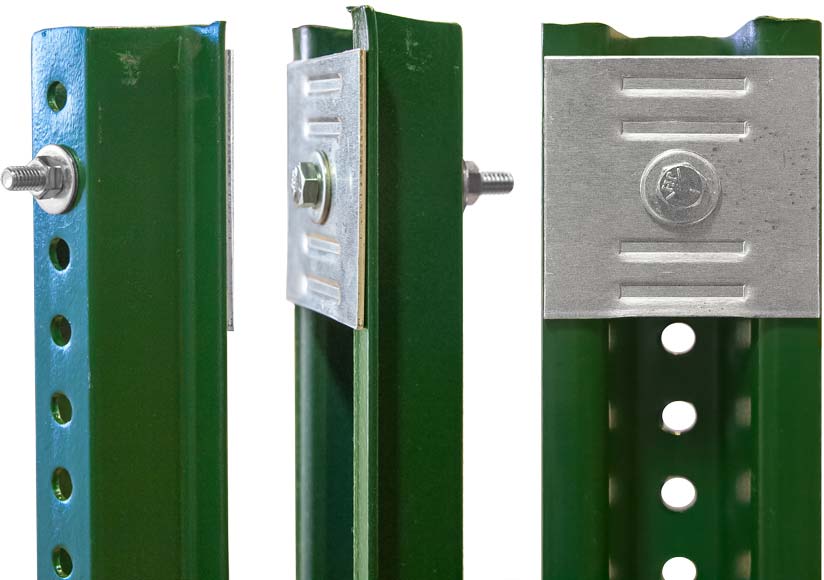 ---
3 x 3" Aluminum Ribbed Plate
What's the purpose of these Plates?
Their purpose is to prevent signs from being bent or distorted if you over tighten the mounting bolts when installing signs onto u-channel or square posts. These aluminum plates are not typically a requirement, but we recommend their use.
Installation Process when Mounting Signs
If you are mounting signs to a U-Channel Post, the following hardware accessories are required:
1 U-channel post, sizes range from 4ft to 12ft, either Green or Galvanized finishes.
1 Bolting Set (Part # Y3465 or Y4899). Set includes washers and bolts, or
1 Tamperproof Set (Part # Y4900 or Y4901). Set includes washers, one way bolts and break away nuts.
1 Pair of Ribbed Plates (optional) Part # Y4915
Install as shown on the illustration below.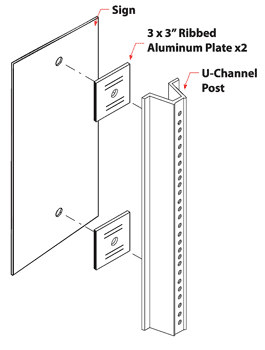 Reviews