U-Bracket for 3" and 3-1/2" Round Post
To be installed with Z-bars
Note:
Compatible 3" and 3-1/2" dia. round posts not available on this website. Z-Bar sign mount is
sold separately.
Our signs are provided with 2 standard top and bottom holes, installation using this bracket requires all signs to have a minimum of 4 holes (2 top and 2 bottom) following the Z-bar configuration below.
Round Post U-Brackets are specifically designed for 3" and 3-1/2" round posts and it is used in conjuction with Z-Bar Sign Mount. This U-bracket comes with hex nuts and lock washers.
Please note that Round Post U-Brackets are sold individually. For a typical installation with Z-bars, one U-bracket must be purchased per Z-bar. Details on installation are found below.
Package includes one U-bracket. Review the installation guidelines below to order the correct number of brackets for your application.
Frequently Purchased Together
Product Information
Details
U-Bracket Description
U-bracket bolts around 3" and 3-1/2" diameter round posts.
Hex nuts and washers are included to secure fastening to Z-bar.
All U-Bolts are 1/2" Galvanized Steel.
Sold individually. Must purchase 1 U-bracket per Z-bar.
U-bracket to be affixed to round posts with Z-bars. Sold Separately
---
Installation Procedures
Z-Bar and Round U-bracket
Drill 3/8" diameter Holes on the sign following
Z-bar Hole configuration.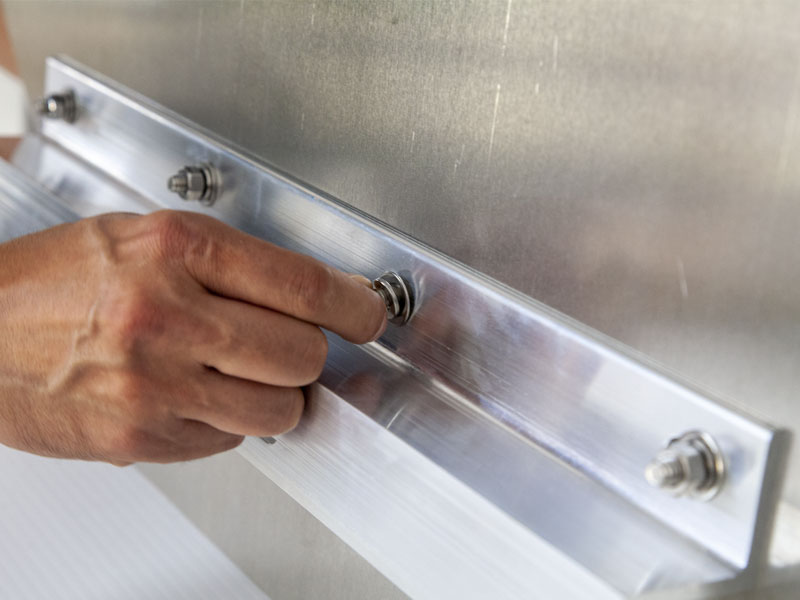 Attach and secure Z-bar to sign using bolting set.
Position and mount the U-bracket around the
pole and through the Z-bar outer holes securing
it tightly.
Back view of a 30" Stop sign with two 14" Z-bars
and two 3" Round U-brackets.
Reviews