Replacement Stub for Aluminum Sign Base with Hardware Kit
Compatible with U-Channel, Square and Round Posts
Note:
Includes:
1 Aluminum Nub 3¼″ tall
2/ea ⅜-16 × 1-1/2″ Hex Head Bolt Gr.2, Zinc Plated
2/ea ⅜-16 Finished Hex Nut Gr.2 Zinc Plated
2/ea ⅜ USS Flat Washer, Zinc Plated
2/ea ⅜ medium Split Lock Washer, Zinc Plated
2/ea 5/16-18 × ⅝″ Hex Head

Base Type: Replacement Stub for Aluminum Sign Base with Hardware Kit
Also Available:
Replacement universal stub for use with our 15" aluminum base Y3467 or Y4979
Compatible with 2lbs/ft U-Channel posts, square or round posts. Post sizes can range from 3' to 6'.
Base mounting hardware is included.
All other parts are sold separately, base, post, sign, sign mounting hardware.
Frequently Purchased Together
Product Information
Details
Base Mounting Methods
Most popular with U-Channel Sign Post (the nub fits only 2 lbs/ft posts)
Works perfectly with Square Sign Posts. The nub fits both 1¾″ and 2″ posts.
Compatible with 2⅜″ Round Sign Posts. For this combination to work, you must drill 2 holes in the round post, 2″ apart and at least ⅜″ in diameter.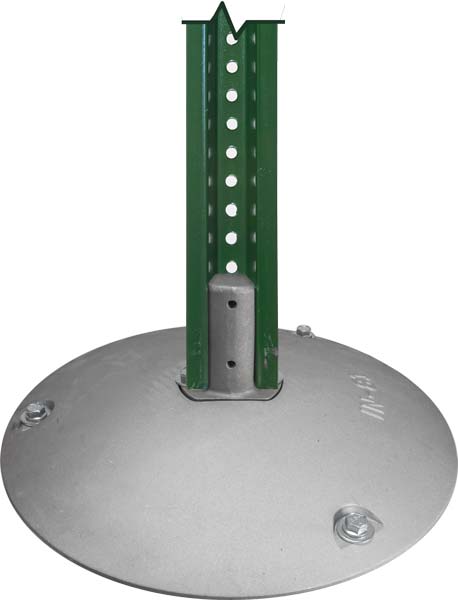 ---
48" tall 2lbs/Ft U-Channel Post Installation Steps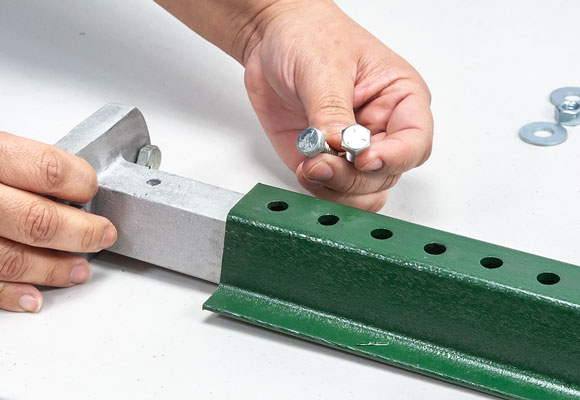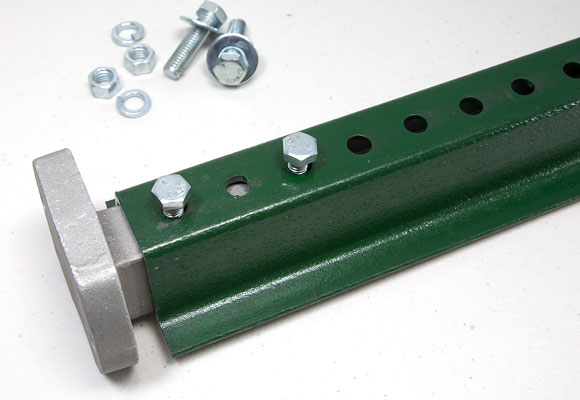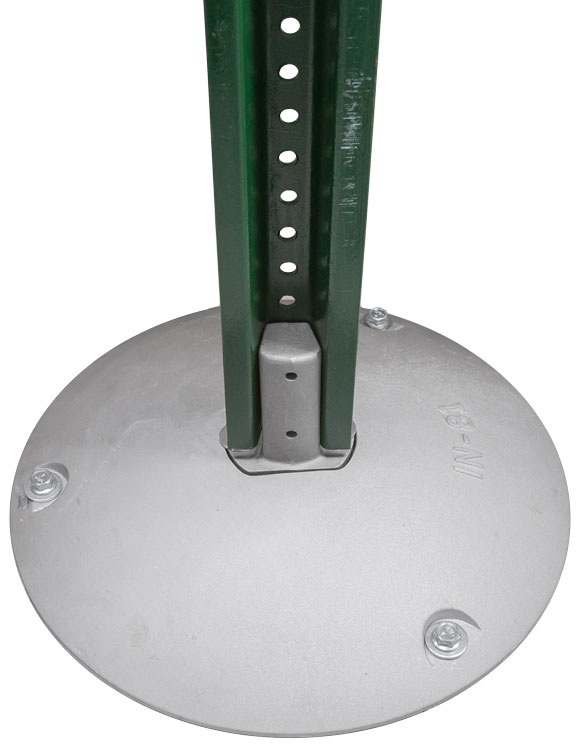 Reviews