Product Information
Details
Master Lock Part# 418, 419. The heavy duty lockout hasp is the strongest hasp we carry. Made from heavy duty steel, this hasp is pry-proof and available in a 1" (25 mm) or 3-1/8" x 1" (79 x 25 mm) inside jaw size. The dimensions of the 1" model are 2-3/8" x 3-1/4" (60 x 82 mm), and 2-3/8" x 6-7/8" (60 x 175 mm) for the 3" model. The 1" model can hold up to 4 padlocks and the 3" model can hold up to 8 padlocks.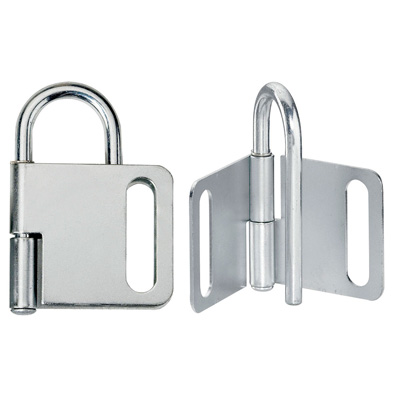 ---
Material

Heavy duty pry-proof steel.

Benefits

Keeps equipment inoperative while repairs or adjustments are being made.
Lockout by multiple workers at each lockout point.

Lockout Function

Control cannot be turned on until last worker's safety padlock is removed from hasp.

OSHA 1910.147(b) Compliance

Capable of being locked out. An energy isolating device is capable of being locked out if it has a hasp or other means of attachment to which, or through which, a lock can be affixed, or it has a locking mechanism built into it. Other energy isolating devices are capable of being locked out, if lockout can be achieved without the need to dismantle, rebuild, or replace the energy isolating device or permanently alter its energy control capability.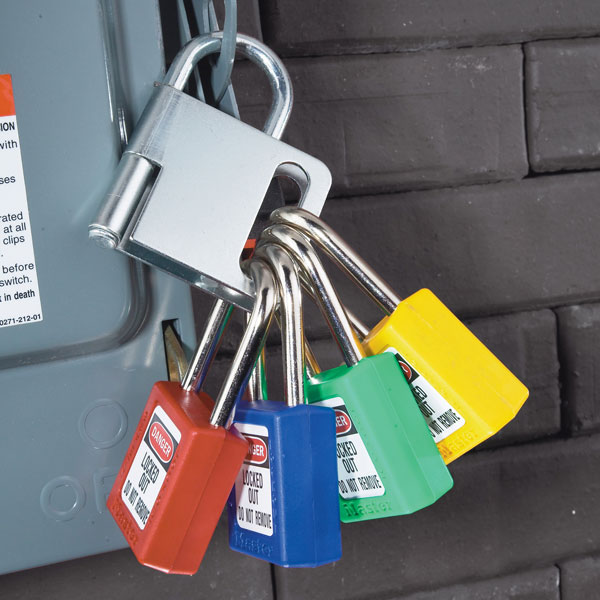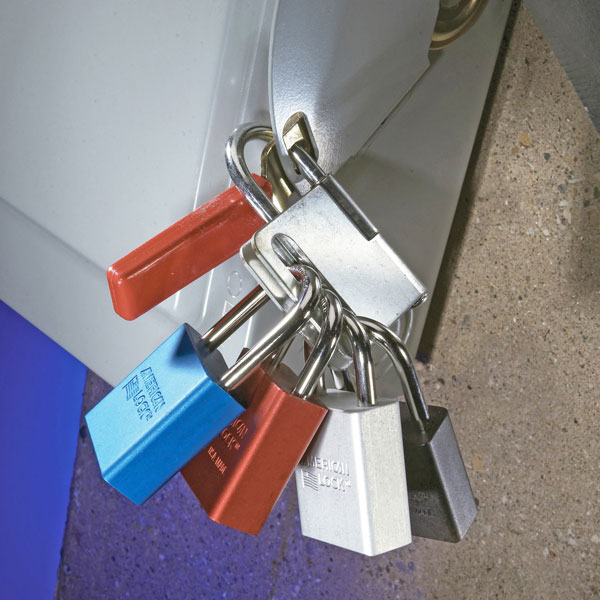 Reviews