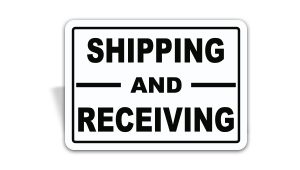 When it comes to durable, heavy duty shipping containers, the assumption can be made that most people don't automatically think of hotel living and luxurious accommodations. That's all about to change though.
These rectangular structures are perhaps the most important mode of transporting goods around the world. Yet when recycled and re-purposed into livable space, shipping containers make for a beautiful hotel with an industrial feel.
Eco-friendly up-cycling has become increasingly popular, so it's really no surprise that everything from old wood pallets to salvaged wine bottles lie within a refurbished shipping container that is typically scrapped after 20 hard years of use. It's a clever way to build and decorate a dream home or business for a relatively cheap price tag.
While converting containers into hotels is still relatively new and only a few successful enterprises exist, others have also branched out and made them into homes, storefronts, and fallout shelters.
In 2012, Starbucks designed and constructed a store from four modified shipping containers. The first of its kind, the Tukwila, Washington coffee shop featured a drive-walk through for foot traffic and vehicles. Just six years later, Starbucks has 45 modular coffee shops around the country. Each one crafted out of recycled shipping containers and other reclaimed materials.
What makes shipping containers so ideal for homeowners and multi-billion dollar corporations? They're all easily movable. Since each structure can be uprooted and placed elsewhere, all you need is a crane and a tow truck. For Starbucks, it's an ingenious way to gauge a neighborhood's interest in overpriced lattes. For homeowners, they can move across the country with relative ease once they tire of a certain locale.
The only downside to living in a shipping container? If someone comes along and places a Shipping and Receiving Sign on your new modified home, you may unexpectedly wake up one morning on the back of a freight transport ship heading overseas.
Sources:
https://www.foodandwine.com/travel/chile-wine-hotel-shipping-containers
https://www.today.com/home/starbucks-shipping-container-cafes-are-gaining-steam-t124032