In today's world, you can purchase almost anything online with a click of a button. There are so many choices for any given product that some factors, such as the country of origin, are often overlooked for other factors, such as price.
For some products, this may not be an issue. When it comes to safety signs, though, American-made products offer a plethora of advantages over their foreign-made counterparts.
From supporting your local economy and enjoying fast shipping speeds to exceptional quality control and customer service, there is a multitude of benefits to purchasing American-made safety products.
Let's take a more in-depth look at why buying American-made safety signs is the way to go.
1) Exceptional Quality Control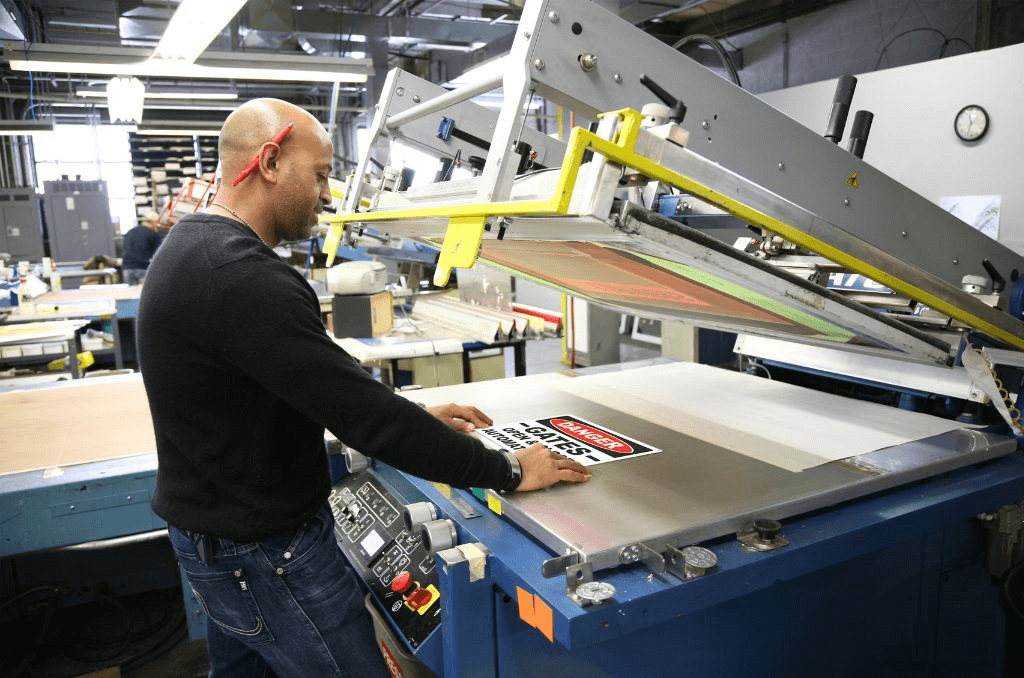 Quality control is an important facet of any business. When making a purchase online or from an unknown supply source, especially one that's overseas, quality control can't always be guaranteed.
Quality control is of utmost importance, especially when it comes to safety products, as they must meet certain requirements in order to be compliant. At SafetySign.com, our products undergo several quality control checks. From proofing the designs before production to inspecting the finished product before shipping, our signs and safety solutions are of the highest quality you deserve and expect.
You don't want to cut corners when it comes to safety and compliance, so you should always order safety products from a reputable source. Our extensive QC process ensures that customers receive high-quality products designed to meet the task at hand.
2) Quick Shipping Speeds
When it comes to shipping time, American-made products have a specific advantage. When you choose products manufactured right here in the USA, you benefit from efficient logistics.
Carriers pick up orders directly from our facility. This means your orders are processed and shipped with remarkable speed, ensuring that your much-needed safety tools arrive at your doorstep or business quickly.
There are also quite a few disadvantages associated with ordering products abroad. For example, international shipping is never as fast as domestic shipping and is oftentimes delayed.
Additionally, the cost of international shipping is higher than that of domestic prices. Since 2020, the cost of international shipping has hit an all-time high because of the COVID-19 pandemic and its effect on the global supply chain.
3) Knowledgeable Customer Service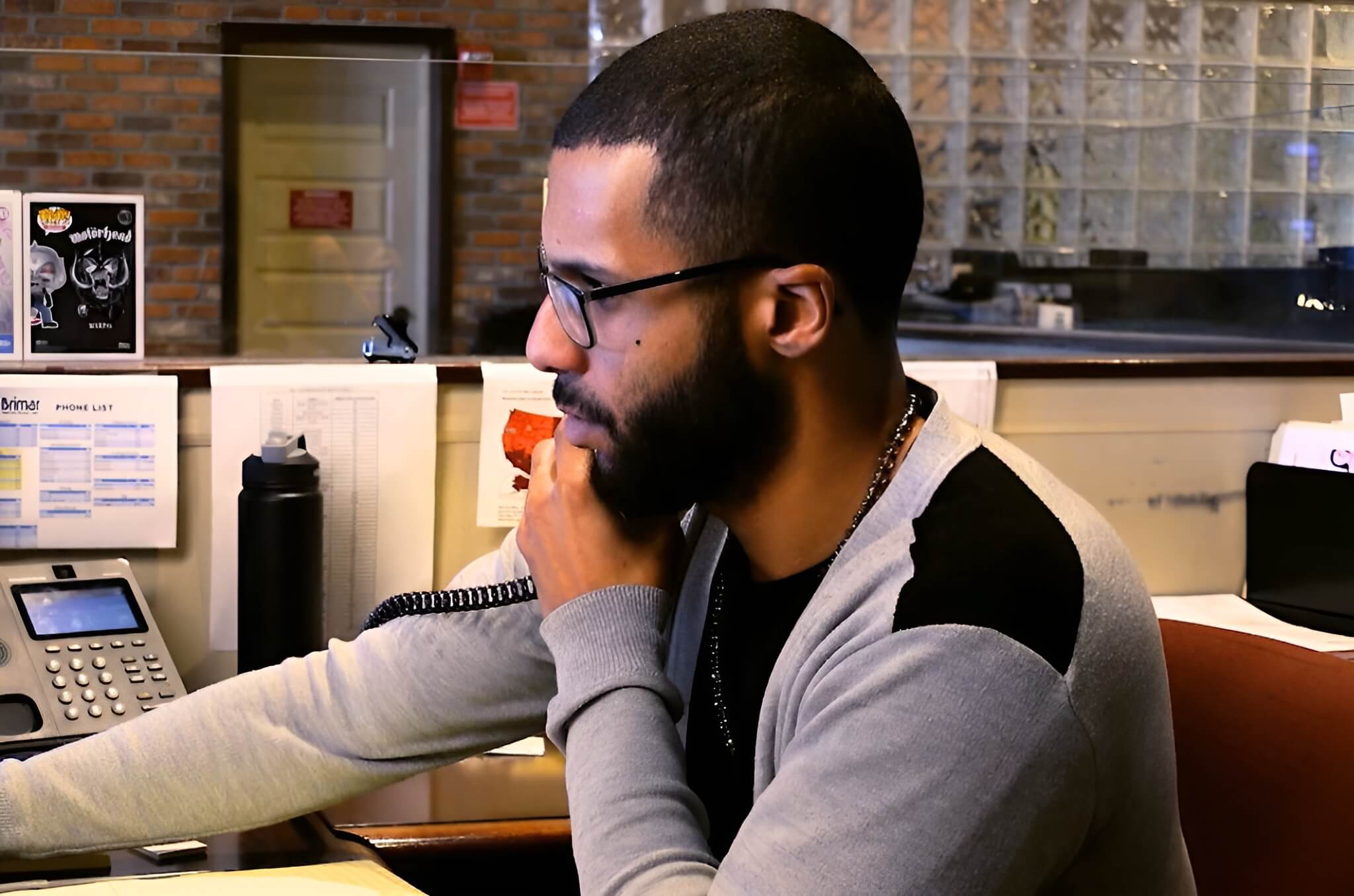 When it comes to making a purchase of any kind, exceptional customer service plays a pivotal role in a positive buying experience. When you purchase products overseas or from an unknown origin, you will most likely not get good customer service or any at all.
This can especially be an issue in the event you receive items that are defective, not as described, or broken.
At SafetySign.com, our knowledgeable customer service team is on-call to provide you with assistance. Whether it's a pre-sales inquiry, product recommendation, or post-sales support, our customer service representatives are readily available to address any concerns or questions you may have. They can be reached via chat from our website, by phone, email, or fax.
4) Support for the Local Economy
When you choose to support domestic manufacturers and businesses, you contribute to the growth and prosperity of those in your own backyard. By keeping the production, manufacturing, and shipping processes within the country, you help create job opportunities for fellow citizens and promote economic stability.
5) Sustainability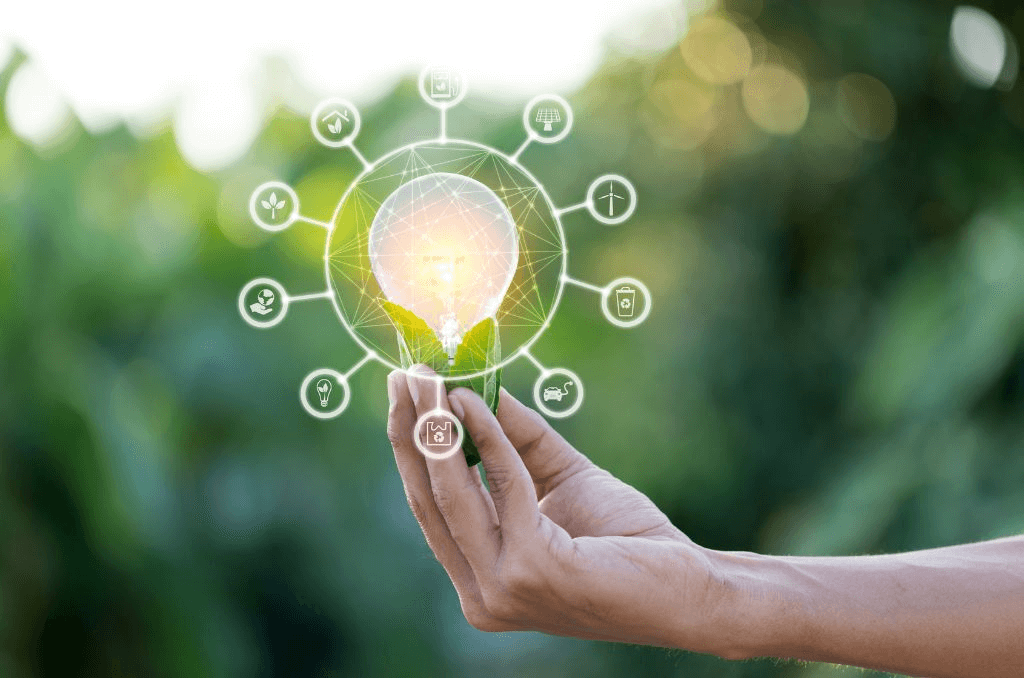 Products that are manufactured and shipped across the USA require less transit time than those purchased abroad. This helps reduce the amount of pollution and emissions caused by the shipping process.
According to carbonchain.com, "Shipping contributes around 1,000 million metric tons of greenhouse gas (GHG) emissions a year. That's nearly 3% of global GHG emissions. Its carbon footprint is skyrocketing with the increase in global maritime trade. Without action, it could increase by 50-250% by 2050."
By shopping with manufacturers who operate in the United States, customers can eliminate the carbon emissions associated with shipping their orders internationally. Over time, this can drastically reduce the carbon emissions caused by order fulfillment.
Online shopping makes it easier than ever for businesses to find everything they need. But oftentimes, the inventory lacks quality when it comes from overseas or a place of unknown manufacturing.
At SafetySign.com, we take immense pride in our ability to offer high-quality, affordable products manufactured on-site at our facility in New Jersey. For over 30 years, our brands, which also include PipeMarker.com, TrafficSign.com, and ParkingSign.com, have been the go-to source for American-made safety solutions.
By purchasing American-made items, not only do you gain access to high-quality products, fast shipping speeds, exceptional customer service, and sustainable practices, but you also support local businesses, contribute to the growth of the local economy, and play a role in building a stronger and more prosperous future for all.