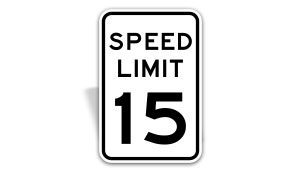 The driver of an Infiniti Q60 was pulled over by Indiana State Police for traveling 120 miles per hour on the outskirts of Indianapolis. The speeder raced past an unmarked trooper and a 60 mph Speed Limit Sign before ultimately being pulled over.
According to Indiana State Police, the silver Infiniti was spotted traveling at a high rate of speed along a construction zone on Interstate Highway 69. Although the combination of road workers and redirected lanes should have been enough to slow down any normal driver, the speeder barreled through without giving a second thought. The officer, who was behind the wheel of an unmarked Ford Mustang police car, pulled the driver over after his radar clocked him traveling at double the speed limit.
Testing his luck, the driver proceeded to ask the state trooper for a warning. The driver went to jail instead. If convicted, he could serve a maximum of 365 days in jail and fines up to $5,000.
This is a reminder that driving at excessive rates of speed not only net you fines, they can also cost you jail time.
Source:
http://www.foxnews.com/auto/2018/06/27/speeder-caught-driving-120-mph-in-construction-asks-for-warning-gets-something-much-worse.html