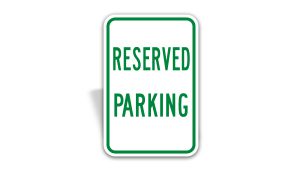 Whether you're a commuter or a resident, most will agree that it's notoriously difficult to find parking in New York City. Long have people suffered and complained about the parking situation. Now, however, it looks like things might be getting easier for residents and a whole lot more difficult for commuters. Two separate bills were introduced that create a residential parking program, giving preference to locals over outside commuters.
One Council member, Ydanis Rodriguez, who represents Washington Heights and Inwood aims to enforce a residential parking program that runs citywide, while Council members Helen Rosenthal, Mark Levine, and Keith Powers are looking to limit the program to all of Manhattan above 60th Street.
This isn't the first time residential parking was proposed. In 2011, when the Barclays Center opened, Brooklyn made a similar proposal only to watch it fail at the state level. Transit officials fear that the same is going to happen this time around. If it indeed fails, NYC will continue on as one of the only major cities in the United States where reserved residential parking doesn't exist.
The bill being introduced by Rosenthal, Levine, and Powers turns to the city's Department of Transportation to designate specific areas as well as determine what days and times the parking permit should be structured for. The goal is to have 80 percent of the parking spots on residential streets reserved for local residents. In order to enforce the permit system, the city would need to post Reserved Parking Signs on an enormous amount of streets that are zoned for residential use only.
The bill also asks that permits only be issued to those holding a New York State's driver's license, that only one permit is issued per licensed driver, and that permits are attached to specific license plates. In theory, the combination would erase parking permit fraud.
Whether you are a commuter driving into the city or a local resident, this is one issue that could drastically alter the lives of many. If your commute is a nightmare now, imagine how much worse it's going to be if this passes. On the other hand, if you're a resident this will likely make your life much easier.