In another situation where a small group of people ruin the fun for everyone else, one of Philly's best outdoor art spaces, Graffiti Pier, is now being strictly monitored by police.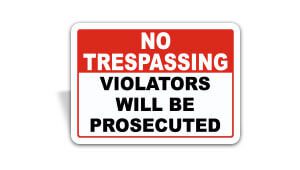 Since the Conrail Corporation decommissioned and abandoned the pier in 1991, it's been a significant hotbed for creativity. While it's technically private property, Graffiti Pier has been viewed as a public park by families, urban explorers, and artists alike. Police, however, are now taking extra measures to ensure that trespassers can no longer explore this portion of the Delaware waterfront.
The decision to increase police presence comes after a recent rash of illegal activity near the pier, including an increase in theft and car break-ins. Due to this, Conrail is increasing lighting, installing more surveillance cameras, and posting a slew of new No Trespassing signs; the latter of which will help police enforce the trespassing ordinance on Conrail property. Police have stated they will also now enforce the "No Parking" tow away zone by ticketing and towing all vehicles.
While this news is upsetting to anyone interested in enjoying the art pieces at Graffiti Pier, there's room to be optimistic. Conrail said it wants to work with the public and the city to make better use of the property – with hopes that it could be turned into an official public park given its popularity. However, until all parties can figure out how to open it safely to the public, it will remain heavily patrolled and trespassing violators will be prosecuted.
Source:
http://www.philly.com/philly/news/philly-police-shut-down-graffiti-pier-after-a-string-of-car-thefts-20180501.html