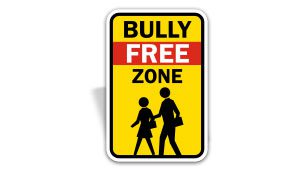 According to a new report by UNICEF, 150 million teens globally reported that they'd been bullied in the past month or been in a physical altercation in just the past year.
For many children, especially those in urban public institutions, school is regarded as a danger zone where they are victims of public humiliation, violence, and ridicule by their peers and teachers. For this exact reason, schools need to preemptively engage students in bullying awareness and education.
Recognizing the warning signs of bullying, is an important first step in taking action against it. If ignored, the problems only intensify and compound into other issues. However, to ensure that bullying prevention is effective, staff need to be trained on what bullying is, what policies are in place, and how to enforce those policies.
Moreover, educators need to be aware of what groups of students are targeted most often or face the most severe types of bullying. Although bullying is found across all aspects of life, those students most vulnerable to violence are kids with disabilities, migrants, poor children and kids who identify as lesbian, gay, bisexual or transgender.
As of writing, there are no federal mandates for bullying curricula or staff training. Thus, schools need to develop their own internal guidelines on how to prevent and address bullying in their facility. While not having a federal mandate may sound like a bad thing, it actually gives schools the ability to flex their creative muscles.
By creatively teaching students about bullying, faculty engage them in a way the promotes growth and awareness at the same time. For example, some schools have turned to creative writing to speak out against bullying. Others, have tasked students with designing collages or No Bullying Signs that are then hung around school grounds to serve as a visual reminder of the student body's stance on bullies.
No matter how schools decide to handle bullying, one thing is very clear: education needs to occur for both faculty and student body. When everyone buys into, and engages with, an anti-bullying campaign, it can be more successful.
Source:
https://www.unicef.org/publications/files/An_Everyday_Lesson-ENDviolence_in_Schools.pdf
https://www.stopbullying.gov/at-risk/warning-signs/index.html
https://www.stopbullying.gov/prevention/at-school/index.html