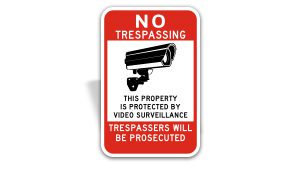 The Los Angeles Police Department believe they've finally captured the people responsible for a string of burglaries of celebrity homes over the last year.
At a news conference on Tuesday, Oct. 2nd, LAPD Capt. Lillian Carranza announced that Tyress Williams, 19, Jshawne Lamon Daniels, 19, Damaji Corey Hall, 18, and his mother, Ashle Jennifer Hall, 34, have been arrested in connection with a burglary on September 27th at the home of NFL player Robert Woods.
The Los Angeles County District Attorney's Office revealed that Williams was charged with four felony counts of first-degree residential burglary for allegedly breaking into residences owned by French singer Tota Matthieu (on August 24th), professional baseball player Yasiel Puig (on September 18th), Rihanna (on September 25th), and the aforementioned Woods (on September 27th).
According to the LAPD, the group were a part of a "small, specialized group of gang members" who specifically targeted the homes of celebrities. Due to social media, tour dates, and travel schedules, the group was able to identify when the home owners would be out of town. Woods' home, for example, was burglarized while the Rams player was in the middle of a game against the Minnesota Vikings. Puig's home in Encino, meanwhile, has been targeted on four different occasions – each coming while he was in the middle of an LA Dodgers game.
Interestingly enough, it was an unrelated traffic stop that caught Williams, Daniels, and Hall. According to police, they were pulled over and detained. Afterwards, a search of their vehicle recovered firearms and other items that appeared to be stolen, including possessions belonging to Woods, Rihanna, Christina Milian and Puig.
Using surveillance video from Puig's home, police were able to identify Williams. All three teens were arrested and booked at the Valley Jain in Van Nuys. Police later recovered an additional $50,000 in cash, as well as stolen watches, jewelry, designer purses, a vehicle, and a firearm; at which point Hall's mother was also arrested for grand theft auto.
We've documented some of these celebrity home burglaries in the past, so we're happy to hear that there's a conclusion to the story. Hopefully this serves a reminder that purchasing a home security system and Video Surveillance Signs can help deter, or in this case capture, criminals.
Source:
http://www.espn.com/nfl/story/_/id/24876854/four-arrested-burglaries-rams-wr-robert-woods-dodgers-rf-yasiel-puig