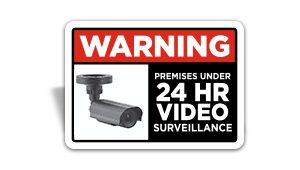 Gloucester Cathedral, which dates back to 678 AD, was recently granted planning permission to install 17 CCTV cameras and video surveillance signs after a "significant" increase in local crime. In order to reduce "anti-social" behavior that includes theft, damage, and public drunkenness, the cathedral is working with local police to put a stop to criminal activities.
In just the first half of 2017, the cathedral was home to 56 crimes. Since then, the number has grown. Due to a labyrinth of passageways and alleys, Gloucestershire Police say that the cathedral grounds are often used as an escape route for shoplifters because of how easy it is hide in various nooks and crannies.
While the footage won't be monitored live by police, all incidents will be cause to review the footage swiftly and take any necessary actions.
Theo Platt, head of development and communication for the cathedral, said "It is our duty to make people feel as welcome and feel as safe as possible. That is why one of the measures we have taken is to install updated CCTV cameras across the site. It is a duty of care."
Even though installing cameras and signs help reduce crime in the area, one particular group isn't happy about it. No, it's not the criminals, although they probably aren't happy either. Heritage campaigners are opposing the plans on the basis that the cathedral is a local heritage site and may cause harm to the medieval building.
Platt is aware of such dangers and promises that efforts are being made to minimize any potential for harm. He also pointed out that the cameras are there to reduce harm caused by others and keep a safe environment for locals and tourists. Since it's the most prominent building in the city, it's imperative that a heightened sense of security is needed.
At the end of the day, everyone wants the same thing: to keep a remnant of history free from harm and safe for guests. Hopefully this is enough to ensure that becomes a reality.