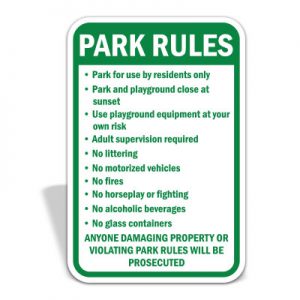 With the Fourth of July right around the corner, people across the country are going to celebrate our Nation's independence. If you're hoping to celebrate with fireworks, you should check the American Pyrotechnic Association's (APA) state directory first. Even if fireworks are legal in your state, that doesn't mean they can be used in the state's parks.
As a general rule of thumb, most states prohibit the use of fireworks in public parks because they frequently cause forest fires and injuries. On an annual average, fireworks cause an estimated 18,500 reported fires that result in nearly $43 million in direct property damage. For this exact reason, states are reluctant to allow the use of fireworks in public parks.
Thinking about celebrating Independence Day in our National Park System? You'll be celebrating without fireworks because they are absolutely off-limits. Not only will you be fined for using them, you'll be fined if you simply have one with you inside a park. This means no fireworks in your backpack, your tent, or your vehicle.
So if you're thinking of using pyrotechnics to impress your family and friends, it's best to check with state, park, and local laws. Even if you don't see any specific Park and Campground Signs prohibiting their use, remember that your decision can lead to a large fine.
Sources:
http://www.americanpyro.com/state-law-directory
http://blog.theclymb.com/out-there/6-rules-to-follow-when-visiting-a-national-park/