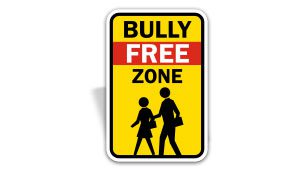 Schools should be a sanctuary where students feel safe and supported by peers; however, we know this is not always the case. Nowhere is it more clear that schools don't protect students from harmful climates than in city schools.
According to statistics in a recent New York City report on improving school climate and safety, 82 percent of students, last year, reported that their peers harass, bully, or intimidate others in their schools. This number, unfortunately, is up from 65 percent in 2012. One in five students say they personally do not feel safe in or around their schools.
In more than 1,800 incidents, students were handcuffed while on school grounds. Of those, 120 cases involved children age 12 and under.
The report explicitly reveals that many schools do not make bullying a priority. Even when No Bullying Signs are used throughout the building, there aren't enough advisory groups to follow up with various harassment reports.
Many schools are so understaffed and unprepared for bullying incidents that they only have one guidance counselor per 375 students and only one social worker per 612 students in the public school systems. In the 2016-17 school year, 45 percent of the 725 schools reviewed did not have any social worker at all.
The bullying issue is one that continues to fester, but this report reveals that many schools have a long way to go before they can declare themselves bully-free. Hopefully this serves as a wakeup call to many.
Source:
Safe and Supportive Schools: A Plan to Improve School Climate and Safety in NYC