Following an explosion earlier this year, the Occupational Safety and Health Administration has fined a Wisconsin milling company over $1.8 million. The May accident resulted in the deaths of 5 workers, with a dozen others injured. OSHA cited the company for 14 willful violations and placed them in the Severe Violator Enforcement Program, which calls for mandatory follow-up inspections and enhanced settlement provisions, among other remediation
The agency found numerous safety violations that likely contributed to cause the explosion. There was a build-up of combustible grain dust and equipment maintenance was lacking, resulting in potential ignition sources. Egregious willful citations were issued for alleged failures to provide proper personal protective equipment to employees, maintain equipment, repair malfunctioning dust collection systems, shut down ignition sources, and prevent static electricity discharge.
OSHA representatives believe this fatal accident could have been prevented if the cited hazards had been addressed. A comprehensive safety program would include signs to notify workers of explosion hazards, and would provide lockout/tagout devices and procedures for safe maintenance of equipment. The company disagrees with OSHA's findings and plans to challenge the fines.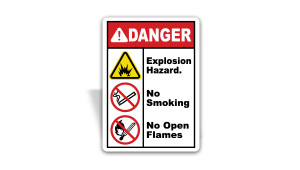 Source:
https://ohsonline.com/articles/2017/11/17/osha-fines-wisconsin-miller.aspx?admgarea=news
http://www.bakingbusiness.com/articles/news_home/Business/2017/11/OSHA_proposes_18_million_fine.aspx?ID={B62E2E2D-7A03-46B6-8FB0-B0153F841611}&cck=1