Traffic deaths have surged over 13% over a three-month period according to the National Highway Traffic Safety Administration.  Unfortunately, after a steady, 7 year decline, traffic fatalities have jumped in the first quarter of 2012.
Last year roadway fatalities fell 1.7% which was the lowest they have had in over 60 years. The first quarter generally sees a decline in traffic accidents because people tend to drive less due to weather conditions.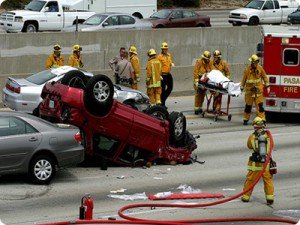 The National Highway Traffic Safety Administration is reporting that 7,360 people were called in traffic accidents this year, which is 640 higher than last year.  If this is the case it means that there are 1.10 deaths per million miles.
Experts will continue to analyze this data to clearly understand the overwhelming increase in driver's fatalities.  Is technology playing a role?
SafetySign.com
SafetySign.com is the flagship online e-commerce site of Brimar Industries, Inc.  Brimar is a manufacturer of a large variety of safety related products including street signs and no soliciting signs. Founded in 1988 as a manufacturer of pipe markers, Brimar has grown into one of the leading sources of safety signs, pipe markers, valve tags, nameplates, traffic signs, parking signs, and mailing tabs.