Friends and work colleagues of David Burke, a cyclist from Connecticut who died last year in a bike accident, have donated bike safety signs to the places where he lived and rode his bike. The signs display the message "3 Feet – It's the Law," referring to the amount of space drivers are to give bicyclists while sharing the road.
This gesture was a way to memorialize him. As one colleague, D. Randall DiBella, said "He was pretty passionate about the way bicyclists should be treated on the road." Donors are hopeful that these signs will help prevent another tragic accident from happening. They will be posted in the town where he lived, Redding, where he died in Litchfield and where he practiced law in Danbury.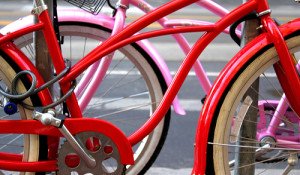 To read more about this story click here.
SafetySign.com offers a selection of bicycle signs for road safety and the ability to design your own custom road signs to help increase cyclist safety.