With the rise of more construction projects throughout New York City, injuries and fatalities on construction worksites have also increased. So far, more than 30 construction workers have died on these worksites in the past 2 years. A New York Times investigation found that these injuries and fatalities could have been prevented if basic safety procedures had been taken.
Last week the New York City Council passed several bills that are meant to improve the safety of construction workers. The OSHA Notification Act was one of the bills that passed and would require the Department of Buildings (DOB) to create and manage a list of all construction related injuries and fatalities. This includes a report on construction workplace violations and/or training violations to OSHA.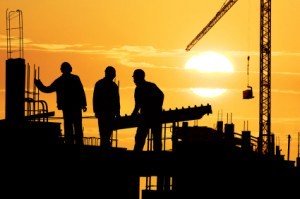 Originally, the two departments did not work together as OSHA focused on worker injuries and fatalities and the DOB focused on enforcing the building codes of the city. Now that the OSHA Notification Act has passed, both sides will be communicating more to help reduce the number of fatal construction worksite accidents.
Click here to read more.
We offer a wide range of construction safety signs that are OSHA compliant and durable enough to meet the needs of your construction worksite.  Click here to view our signs.