Some may be on a picnic, boating or at a barbeque when they do not realize that Fourth of July is the deadliest holiday period of the year.  That is why on Fourth of July and through the following weekend, police across the country, will step up their enforcement efforts to stop intoxicated drivers before they can cause a tragic accident.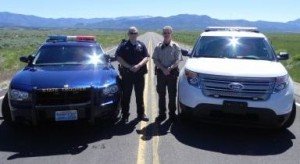 The Fourth of July holiday period begins at 6 pm on Tuesday, July 3rd and will continue through the weekend until July 8th.  This is the time when all state troopers, local law enforcement and park rangers will be gearing up to prevent people from getting behind the wheel drunk.
Around 392 people were killed in traffic accidents on Fourth of July weekend in 2010.  Thirty nine percent of the drivers involved had a blood alcohol level of .08 or higher.  So be safe this year and call a cab if you are too impaired to drive.
SafetySign.com
SafetySign.com is the flagship online e-commerce site of Brimar Industries, Inc.  Brimar is a manufacturer of a large variety of safety related products including warning signs and no trespassing signs. Founded in 1988 as a manufacturer of pipe markers, Brimar has grown into one of the leading sources of safety signs, pipe markers, valve tags, nameplates, traffic signs, parking signs, and mailing tabs.