Complying with ADA requirements isn't as simple as just tossing up a few handicap parking signs, as the town of Upton, MA has learned the hard way. When the town decided to build a new parking lot at the top of a steep hill in Kiwanis Beach, it was with the best intentions of providing accessibility to the athletic fields and other facilities in the area. Work was finished in July 2016 and the lot opened for the fall, but has remained closed since November for failing to meet ADA requirements.
A list of violations provided to the town pointed out that the pat from the lot to the field was too steep, aisles were not large enough for vans, and proper signage was not in place. There have been additional complaints about missing handrails, the use of gravel for the lot surface, and a lack of smooth, accessible paths to other facilities and attractions. There are also questions about building permits, code variances and inspections tied to the project.
After spending close to $187,000 on the initial construction, it's estimated that bringing the lot up to code will cost Upton an additional $50,000. Other towns and facilities will hopefully learn from this expensive lesson. Work with local ADA coordinators to develop plans, secure building permits before beginning work, and make sure to install proper ADA handicap signs.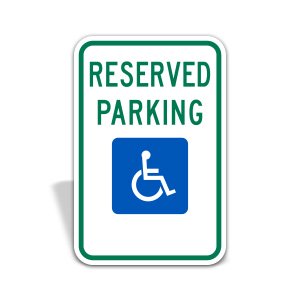 Source: http://www.telegram.com/news/20170911/many-towns-fall-short-on-accessibility-requirements