2-Way Adjustable Cross Separator For Flat Blade Street Name Sign
Bracket can be set to either 45 or 180 degree angles
Note:
Bracket adjusts to 45 degrees or 180 degrees. Holes on sign are not required when using this bracket.
The 2-Way Adjustable Cross Piece For Flat Blade Street Name Signs is the ideal bracket for mounting a second street name sign at a 45 degree angle to the sign below it, or a 180 degree angle so that the sign faces the same direction as the sign below it such as when used with a Dead End or No Outlet sign.
The opening on the bracket is 7/8″ deep at the tallest part of the slot and 3/16″ wide, which easily accommodates .080″ thick flat blade signs. This 3-1/2″ bracket is best suited for 6″ tall signs that are 18″ wide, but can also be used with 24″ wide signs in less windy areas.
Each flat blade cross piece bracket includes set screws for securing the top and bottom sign. No holes are required on the street name sign. A 5/32″ hex key is necessary to tighten the set screws.
Frequently Purchased Together
Product Information
Details
Street Name Sign Bracket - 45° / 180° Cross Separator
The universal 2-way adjustable street name bracket is designed to mount one street name sign above another at either a 45° angle for intersecting streets, or a 180° angle so that a 3rd sign can be mounted facing the same direction as the sign below it for streets like dead ends. Brackets are available for .080″ flat blade signs and extruded blade signs.
Tools required for installation:
Bracket set at 45° angle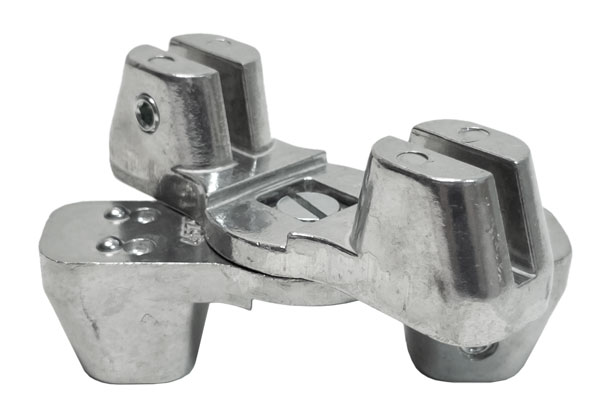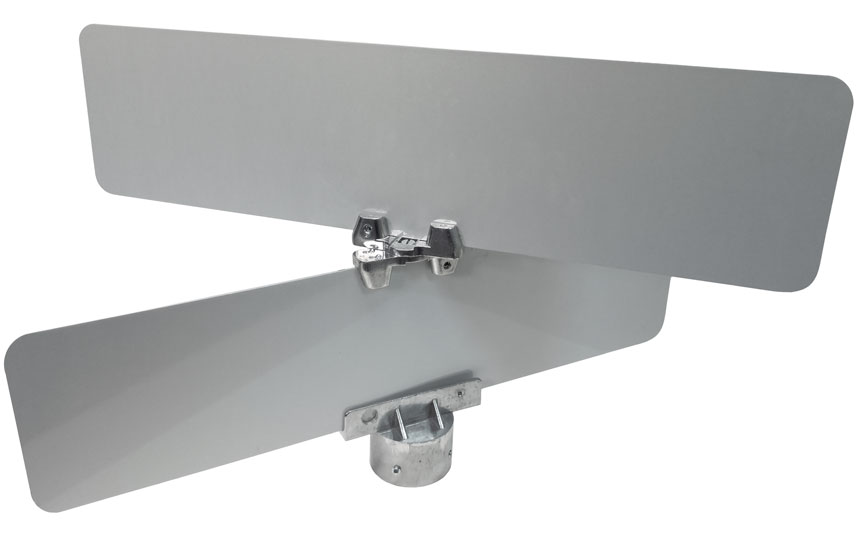 Bracket set at 180° angle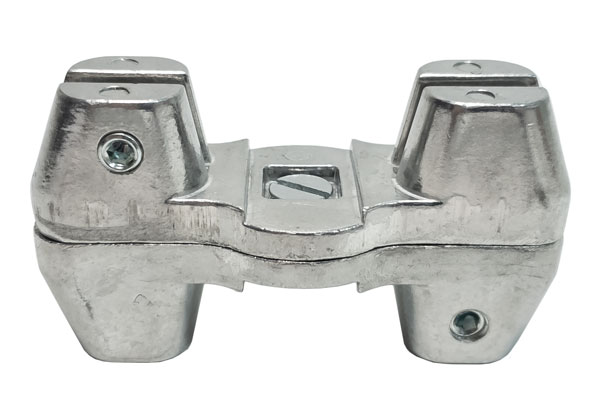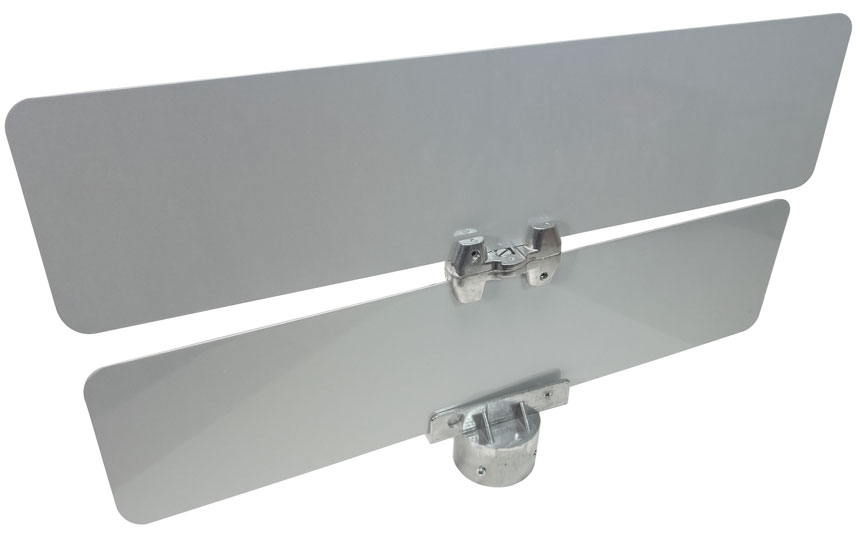 Reviews