Product Information
Details
Restricted Access Barricade Tape
This Danger Do Not Enter Red Barricade Tape is ideal for maintaining safety in tough industrial environments like work zones and construction sites. Bright, high visibility colors like red or standard yellow with black lettering mean this tape messaging is highly visible and effective for raising awareness in areas where caution is needed.
Features
Safety Messaging – This restricted access tape with safety messaging has a 2.0 mil thickness.
Efficient and Cost Effective – 1000 foot length allows for a lot of coverage in even large construction areas.
High Visibility – High visibility yellow tape with black lettering means this caution tape meets the standard for heightened caution in high hazard zones. This makes it appropriate for use in construction areas where risks are high and safety precautions are needed..
Construction and Work Zone Safety – This caution tape is made from durable Polyethylene which can withstand tough industrial and outdoor environments.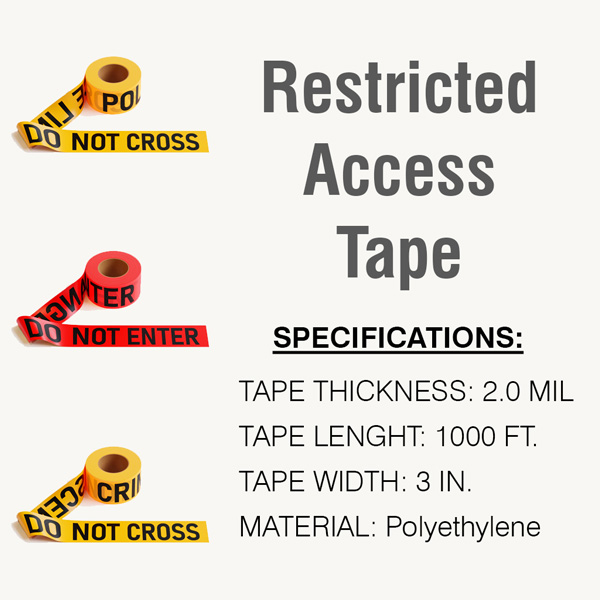 Reviews