Product Information
Details
Orange Delineator Post with Base
Our Orange Delineator Post with Base is an excellent choice for diverting traffic, blocking off restricted areas and providing a secure environment for pedestrians and motorists.
Product Features:
Delineator Tube Post 45" Height with Handle – Strong, ergonomic molded handle speeds up placement on job. Fits two hands to make lifting with base easier when the delineator and the base are attached.
10 lb. Detachable Rubber Base – Detachable base made out of strong, heavy-duty vulcanized rubber. Vulcanized rubber is built to last and take a beating, yet sturdy enough at 10 lbs. to not easily tip over.
3" High-Intensity Reflective Bands – Meets night visibility requirements.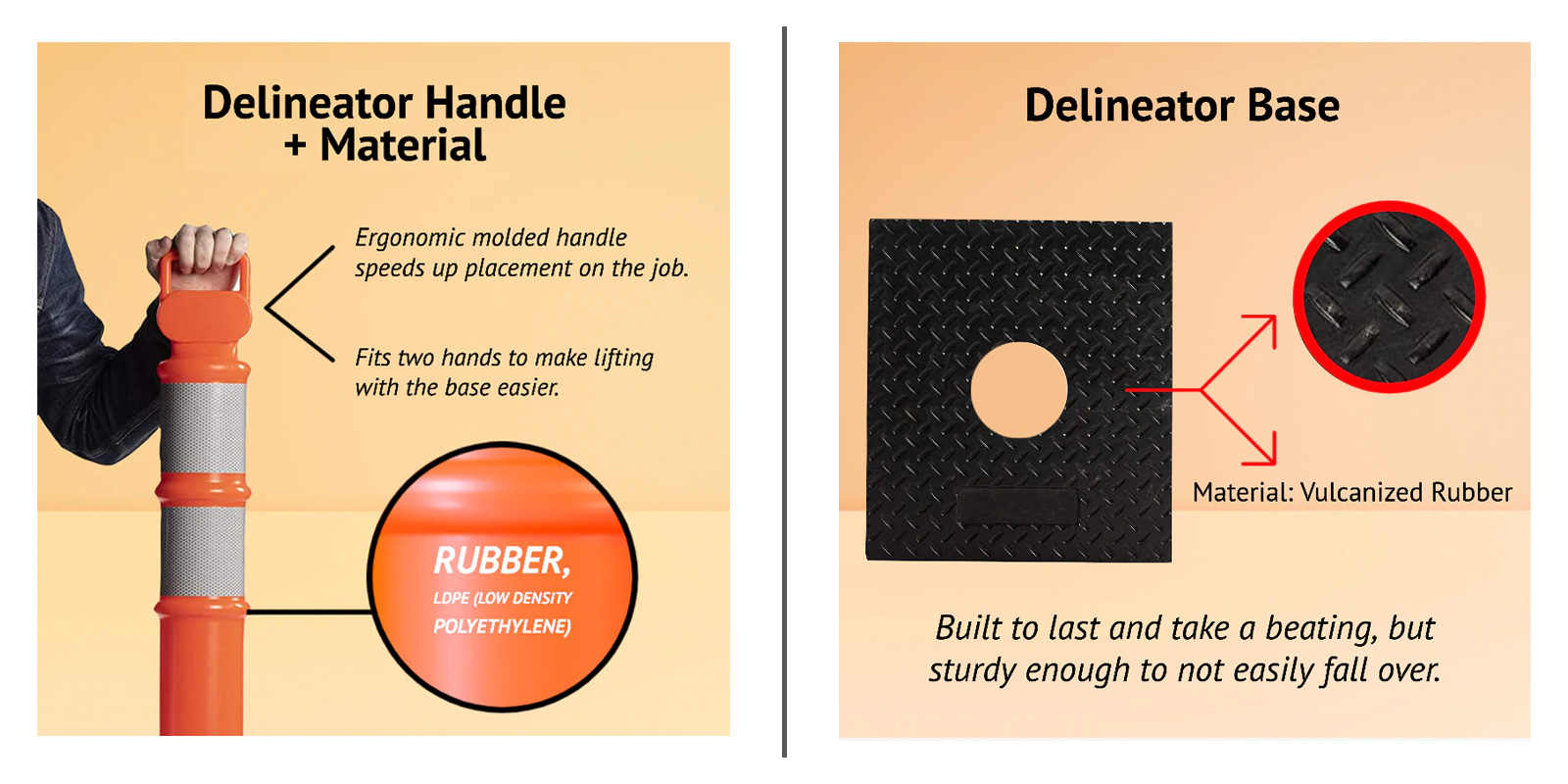 ---
Technical Specifications

Post

Reflective Collar Height: 3"
Height with Handle: 50"
Handle Hole: 3 1/2 x 1 3/8"
Diameter: 4"

Base

Dims: 15 1/2" x 17 1/4"
Hole Diameter: 4 5/8"

Material:

Post: Impact-resistant LDPE
(Low-Density Polyethylene)
Base: Vulcanized rubber
Reviews