Chelsea Morgan, 19 year old Jasper teen has died of her injuries sustained in a car crash in Alachua County Wednesday afternoon.  The young teen was reported deceased on Wednesday night by the Florida highway Patrol.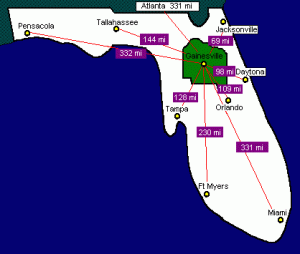 She passed on the scene of the single vehicle crash on I-75 around 3:30pm where she lost control of her vehicle.  She was driving a 2002 Jeep Liberty when her rear right tire blew out and she lost control traveling northbound in the center lane of Interstate 75.
Chelsea Morgan was unable to maintain control of her Liberty when she veered off the wet roadway and onto the shoulder while she rotated clockwise before hitting a tree line.
The Jasper teen that died in the crash was not wearing a seat belt and sustained fatal injuries where she was later pronounced deceased.  Her passenger, Dyamond Asbury of Miami survived the crash but sustained serious injuries.  It is reported that Dyamond Asbury was wearing her seat belt which may have saved her life.
Related Resources: